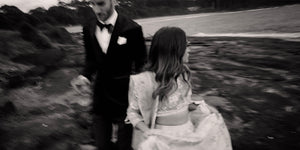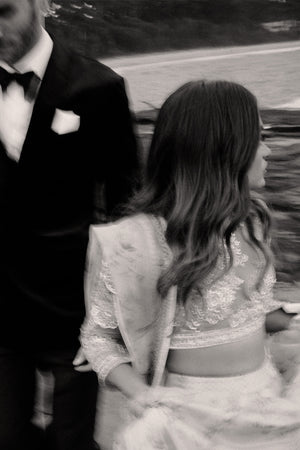 Bespoke Indian Bridalwear
BRIDALWEAR FOR THE MODERN BRIDE
designing dreams
Bespoke bridalwear
Your bridal outfit is an one of the most exciting parts of the wonderful experience of getting married.
It gives us such pleasure to design and create bridal ensembles for our clients who are looking to create a bespoke piece that represents who they are.
We only use photos of our real brides and grooms on our website.
FIND US IN AUSTRALIAN
VOGUE
Discover our bride Humyara and Michael's wedding featured in Australian Vogue wearing bespoke BY ELORA ensembles.
READ ARTICLE
Real brides
Discover the gallery of ethereal brides who we've had the honour to dress for such a special day.
Their wedding ensembles reflect their individuality and reflect their own personal style.
It gives us great pleasure to share these beautiful memories.
All photos on our website are of our real brides and grooms.
It was so wonderful to meet and work with Elora and Chayan. They were so incredibly helpful from the first conversation we had to the wedding day its self! They are proud of their dress making team and promoted their ethical fashion beliefs. 

I really had no idea what I would like to wear for my wedding, the support, kindness, skill and education the team possess installed confidence and excitement. 

The embroidery was completed by hand, we discussed every element of the Lehenga, from bead placement to sleeve length; nothing was a bother or an inconvenience. 

Thank you so much for making this creation for me. Looking forward to needing another frock!
It was truly fate that I met Elora. As a western woman looking to wear Indian bridalwear for my big day, I was nervous of how long that process might take me or how to wear it in a respectful way that still felt me.

Throughout the process of 6 months there were more moments that reminded me how lucky I was to find Elora and her amazing team. They understood my vision and were seamless to work with (all throughout a 4 month lockdown too!)

I don't think I'll ever forget the moment I opened the garment bag with mine and my husbands outfits, they truly were more than I ever could've imagined. The intricate details, the quality of the fabric and the love they pour into every design.

Elora is truly magical and I wish I could relive the experience all over again. What she created for us is something we will cherish forever.
Dear Elora and Chayan, thank you so much for your uttermost customer service and the most elegant outfit for my big day. After going through the most unprofessional experience from the original designer from overseas, Elora not only came to my rescue my outfit arrived on time.

Elora helped me with fitting and made sure the garment fitted me perfectly before my big day. There are many people selling bridal garments but what sets you apart is your ability to understand your clients needs, standing by your professional attitude, and of course your quality of clothes are exceptional.

Anyone looking for bridal or event wear garments and if you want peace of mind when organising your big day, I highly recommend byelora ❤️❤️
So very grateful to Elora, Chayan and team for creating my wedding lehenga.

From the very start they were friendly, professional and helpful – respectful of my budget and ideas and clearly communicated where things were at in the process.

What they created was extraordinary – in keeping with what I had in mind but better than I could have imagined. Was of excellent quality, beautiful design and something I will cherish forever.
Elora and her team were wonderful from start to finish. Coming into the experience with a lot of worry and little knowledge about how to design a wedding lehenga, I was instantly comforted.

Elora and Chayan were patient, understanding and supportive and did everything they could to produce the garments i desired.

I walked into my first meeting with Elora not sure what I was going to do, and when I finished with the By Elora team, I had 8 garments all made and designed for my wedding.

An amazing team that produce beautiful products!
From day one working with Elora was a breeze. She created my custom bridal saree, reception lengha, Sangeet outfit and my husband's ceremony outfit.

When we spoke about my bridal outfit she took into account my vision board and made incredibly helpful suggestions on how it could fit into my budget. I wanted to wear my ceremony blouse which was all hand stitched with embroidered flowers and crystals to my reception.

My favorite memory was creating the colour scheme and picking out all the crystals to be sewn into the blouse with Elora.
Elora... words won't ever express how grateful I am for all your efforts in sorting out my Sengeet outfit.

After going through such a traumatic experience dealing with my original designer and basically having 2 weeks to get a new top made for my own sengeet ... Not only did Elora manage to come up with a stunning top that actually looked nicer than the original design and have it delivered to me on time.

She was one of the very few vendors that actually managed to put my mind at ease.
Elora did a fantastic job with my bridal party Indian outfits. She saw my vision and worked crazy hours to make it happen in a short amount of time. She was extremely caring and helped everyone individually in my bridal party with their fitting, adjustments and teaching them how wear it on the day.

I highly recommend Elora's services and am so grateful for the love and effort she provided. It made the experience all the more fun!